Evelyn Pfoutz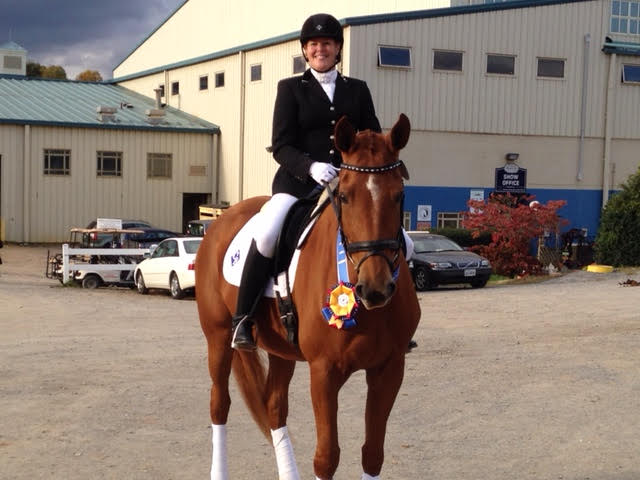 Our dressage trainer, Evelyn Pfoutz, has had over 28 years of experience in training, competing and instructing dressage. She is sometimes called "the Purist" because she doesn't resort to gimmicks or gadgets to train horses.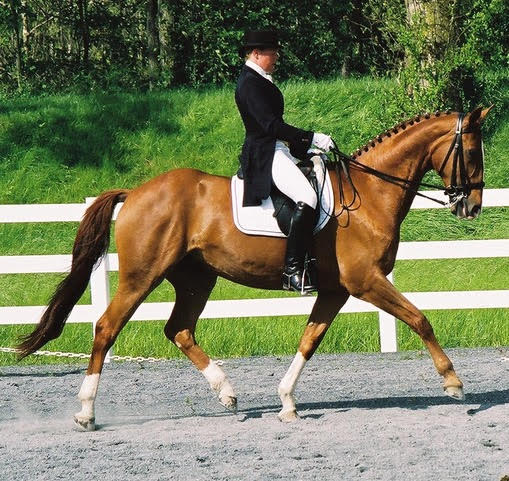 She follows the classic traditions and principals and her results speak for themselves. A 10 time CBLM Champion, she works with all breeds, training level through Grand Prix and teaches Western Dressage as well.  She has earned the USDF Gold Silver and Bronze Rider medals as well as the USDF Gold, Silver and Bronze Musical Freestyle Bars.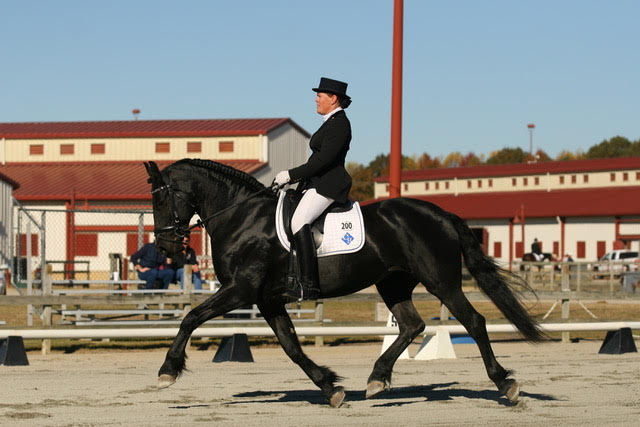 She is a USDF 'L' Graduate so she teaches not only from an instructor's perspective but from a judge's perspective as well. She graduated from Lake Erie College with a Bachelor of Science Degree in Equestrian Studies; teacher/trainer emphasis.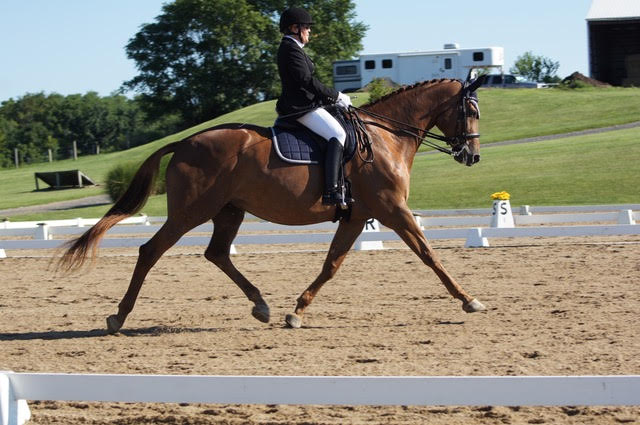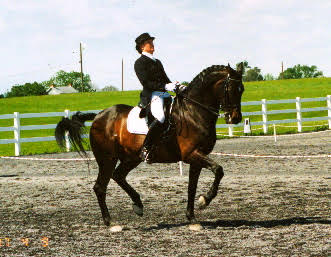 Evelyn has coached 6 people to their USDF Bronze Medals, 3 to their USDF Silver Medals and 2 to their USDF Gold Medals. Let Evelyn help you meet your dressage goals, tailoring a program that is best for you and your horse.  Eventers and Western Dressage riders are welcome.