Sunday September 9th 2018

Unfortunately we have been forced to cancel this event because of the excessive rain today and the forecast of more rain on Sunday.
All entry fees will be returned or refunded  this week.
We thank you for your understanding and hope you can join us for a rescheduled date in October
PDF version of the Order of Go.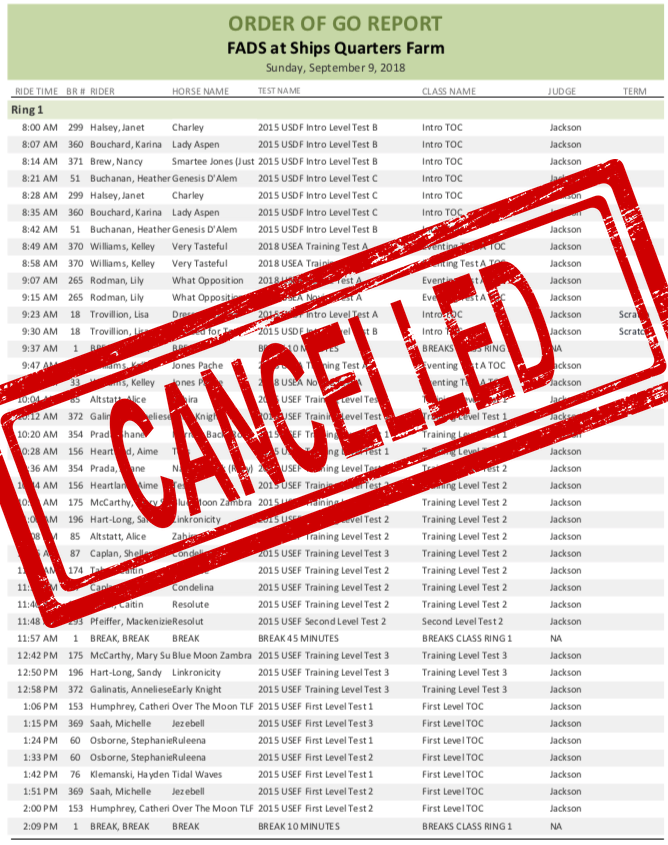 Please see http://FrederickDressage.org for details or contact Show Secretary
Sarah Dean at blueangel113088@gmail.com or (240) 439 7199